PEDESTRIAN ACCIDENTS ATTORNEYS IN TOLEDO, OHIO
Protecting You After Injuries
Toledo, and all of Lucas County, is a beautiful place to live. On the majority of weekends, weather permitting, you can see people out jogging and families going for walks. Our town also has an avid bicyclist community, and you can watch weekend racers bike up and down the highways. There are much more than just vehicles on our roads. Sharing our streets is becoming more complicated, and accidents are beginning to become more common. If you or someone you love has been injured as a pedestrian, whether you were crossing the street or walking through a parking lot, you may be entitled to seek financial compensation for your injuries. Our Toledo pedestrian accident attorneys can represent your rights when you call Rubin & Zyndorf today.
Contact us online or by phone for a free consultation. Pedestrian injuries tend to be more serious and expensive to treat, which is why it's important to seek representation.
What to Do if You Were Hit While Jogging
If you or a loved one were hit by a car or truck while out walking or jogging, we can help submit your injury claim. A lot of time insurance firms look for ways to wiggle out of payments. If you didn't use a crosswalk correctly or if you walked across the street illegally, these can all be things that may be used against you. Some roads don't have sidewalks, or it may have been late are night and you were wearing dark clothing. The point is that we can protect your interests.
Don't get caught in a trap. If you have trouble, give us a call. We can help. Every day, that's what our office is all about. We give you an edge. When your vision is clouded with too much information, we can help. If you have a legal matter which is causing you trouble or you're experiencing information overload, give us a call. We can help navigate stormy weather. We exercise judgment and know what's important, and what's not.
We work hard to help you understand the system and make things right for you. We sift through the facts to clear away the irrelevant and bring your claim into focus. We push hard to make sure you are fairly compensated. And, in the end, the greatest compliment we could receive is your recommendation that our legal team made a difference.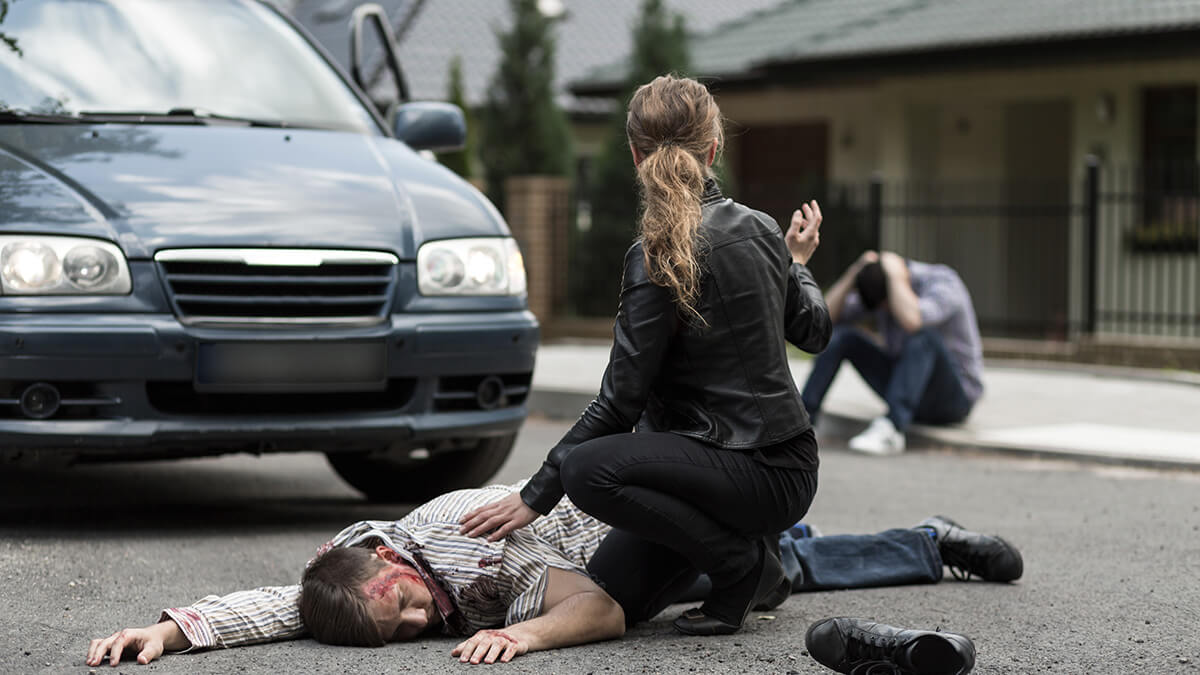 How We Can Help
Our law firm is well-versed in the practice area of personal injury law. With decades of hands-on experience, we know what strategies to implement to get the best results for our clients. Using our extensive know-how, we are able to ensure that each case has the best opportunity for a successful outcome. We are a premier law firm serving Toledo, Ohio, and surrounding areas with trusted legal services.
Through our advocacy, we've helped clients recover the following damages:
Medical bills, such as the costs of ambulance rides, hospital stays, medications, and more

Property damage

Pain and suffering

Lost wages or future earning capacity
Whether you or a loved one has been injured due to the negligence of another individual or business entity, you have rights that must be upheld in a court of law. We know how to use the law to protect your best interests while ensuring that the negligent party is held accountable. Get the compensation you are owed for your injuries when you work with knowledgeable lawyers from our law firm.
Contact our Toledo pedestrian accident attorneys today to start your case. We look forward to providing you with the assertive representation your case deserves.