A LOCAL FIRM WITH A FOCUS ON YOU
When the chaos of a personal injury threatens to upend your life, let our level-headed legal team provide the reliable representation you deserve.
PERSONAL INJURY & CAR ACCIDENTS ATTORNEYS IN TOLEDO, OHIO
Get to Know Rubin and Zyndorf
Who We Are
WE'RE A LOCAL LAW FIRM REPRESENTING INJURED OHIOANS WITH PRIDE.
Since 1982, we've been skillfully guiding the people of Toledo through their personal injury claims. Our approach prioritizes personal, community-centric legal service.
What We Do
WE FIGHT FOR YOUR HEALTH, YOUR FUTURE, AND THE JUSTICE YOU DESERVE.
This is your life we're dealing with. We take that seriously. We'll fight for the results you need to move forward, and we won't accept less than you deserve.
Why We Do It
WE DELIVER PASSIONATE ADVOCACY BECAUSE WE GENUINELY CARE.
When negligence knocks you down, we'll be here to pick you back up. Why? Because we care about you. You're not just another client. You're part of the Rubin and Zyndorf family.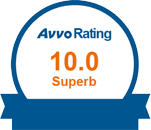 WHY CHOOSE US?
When you've suffered due to the negligence of others, you need a legal team on your side that is above the rest. We're smart, solutions-oriented, and focused on you from start to finish. Let us handle the legalities if you were bitten by a dog, injured in a motorcycle accident, or hurt while on the job.

Knowledgeable
Our understanding of medical science, records, and diagnoses give us a leg up as we advocate for individuals who have been wrongfully injured in Toledo and beyond.

Realistic
We don't make promises we can't keep. Instead, we tell you your options for how to proceed and the pros and cons of each. With us, you'll always know where your case really stands.

Attentive
Personal service is a foundational value at our firm. We take the time to get to know the people we represent, and we deliver one-on-one attention at every step in the legal process.
These Are Your Attorneys
These are your personal injury attorneys! You should not look for any other attorney - they are honest and tell you straight-up answers. They are just what you need!
Highly Recommended
Always extremely helpful, willing to listen, and work with you. I have used them on a variety of things, and they are always very knowledgeable. Highly recommended!
Treats You Like Family
I hired Sol Zyndorf to handle my legal matters. He is very knowledgeable and will treat you like family. If you ever have any questions or concerns, he is quick to help you. If I ever need another attorney, I would hire him again. I highly recommend Sol Zyndorf for an attorney.
Professional & Attentive
Very professional and attentive of your needs.
The Best Law Firm
Best law firm around! They treat you like family.
Success Stories
Crushed Leg, Rodding Open Left Femur Fracture
Our client made a full recovery and received fair value.
$1,500,000 Won
Death Claim
The decedent was cut-off while riding at night. A single-vehicle accident occurred with no witnesses. We secured a settlement on behalf of the decedent's children.
$500,000 Result
Crushed Foot Case
Our client's foot was crushed due to a defective pallet. After a knee meniscus tear, our client returned to work.
$300,000 Settlement
Torn Medial Meniscus
Our client slipped and fell due to a defective display case in a food store. Due to our efforts, the client received fair value.
$250,000 Recovery Secured
Patellar Fracture
A car turned in front of our client. She sustained a patellar fracture, cruciate ligament tear, open reduction, and fixation. Our client returned to work and received fair value.
$170,000 Settlement
Fighting for the Compensation You Deserve
Delivering fearless representation in the face of adversity
The road to recovery after a personal injury is not an easy one to take, nor one that you should take alone. Let our legal team at Rubin and Zyndorf stand by your side as you seek compensation to cover your medical expenses, lost wages, pain and suffering, and more. We're here to help you overcome any obstacles that get between you and the favorable result you need to move forward.
We're always up for a challenge, whether that challenge comes in the form of an unfriendly insurance adjuster or an employer who refuses to pay you workers' compensation. We're prepared to hold these parties accountable and fight for your best interests above all else. We'll guide you through your injury claim with confidence so you can focus on healing.
No matter the circumstances in which you or a loved one was harmed, from a car accident to a work-related accident, we have the in-depth knowledge, extensive experience, and unique skills necessary to advocate for you. More than that, we genuinely care about your health and well-being. Our top priority is minimizing the physical, financial, and emotional hardships an injury or a wrongful death can cause.
Don't wait to take action. Let us represent you against the parties whose reckless, careless, or dangerous behavior caused you harm. In addition, we provide compassionate counsel to those navigating probate. Schedule a free consultation today in Toledo, Ohio. We serve the areas of Oregon, Perrysburg, Northwood, Walbridge, and Sylvania.