WRONGFUL DEATH ATTORNEYS IN TOLEDO, OHIO
Pursuing Justice on Behalf of Your Loved One
Toledo is a major metropolitan city, and with a large city comes large problems. No, we are not talking about crime and expensive real estate fees. Instead, we are talking about overpacked streets, crowded roadways, and traffic on our highways. We have more cars on the road now than ever before. As new businesses open up, we have seen a huge spike in personal injury claims. Some accidents, however, are tragic and require a wrongful death claim to be investigated. A Toledo wrongful death attorney can help you through this difficult time.
When a fatal accident occurs, an attorney must determine if it is due to someone else's negligence. For example, a drunk driver causes a fatal car crash, or a store doesn't keep their facility safe. In these instances, an injury law firm will gather evidence. By investigating the case, Rubin & Zyndorf can improve the success rate of the injury claim.
Contact us online or by phone if you and your family lost a loved one in an accident caused by negligence. We can begin investigating the accident immediately to determine liability.
Seeking Compensation After Car Accidents
As a decorated personal injury law firm, we take on a wide variety of injury claims. From slip and fall cases to dog bite claims, we've had decades of success litigating injury accidents. However, every now and then the law firm gets a traffic phone call. A death has occurred, due to the negligence of another, and a family needs to file a wrongful death claim. Out of call of the possible causes, the most frequent stems from auto collisions. A Toledo fatal car accident lawyer, like Daryl Rubin, can fight to protect the financial rights of your family after a tragic loss.
Car accidents are on the rise in Toledo. Lucas County has grown substantially over the last decade. Even with the increase in affordable taxi solutions, like Uber and Lyft, people still make the ignorant choice to drink and drive. Drunk drivers account for a multitude of fatal auto collisions in Lucas County. We know how to fight for the family of the deceased. If young children are left behind, they will need a financial support system. We can fight for you and your family.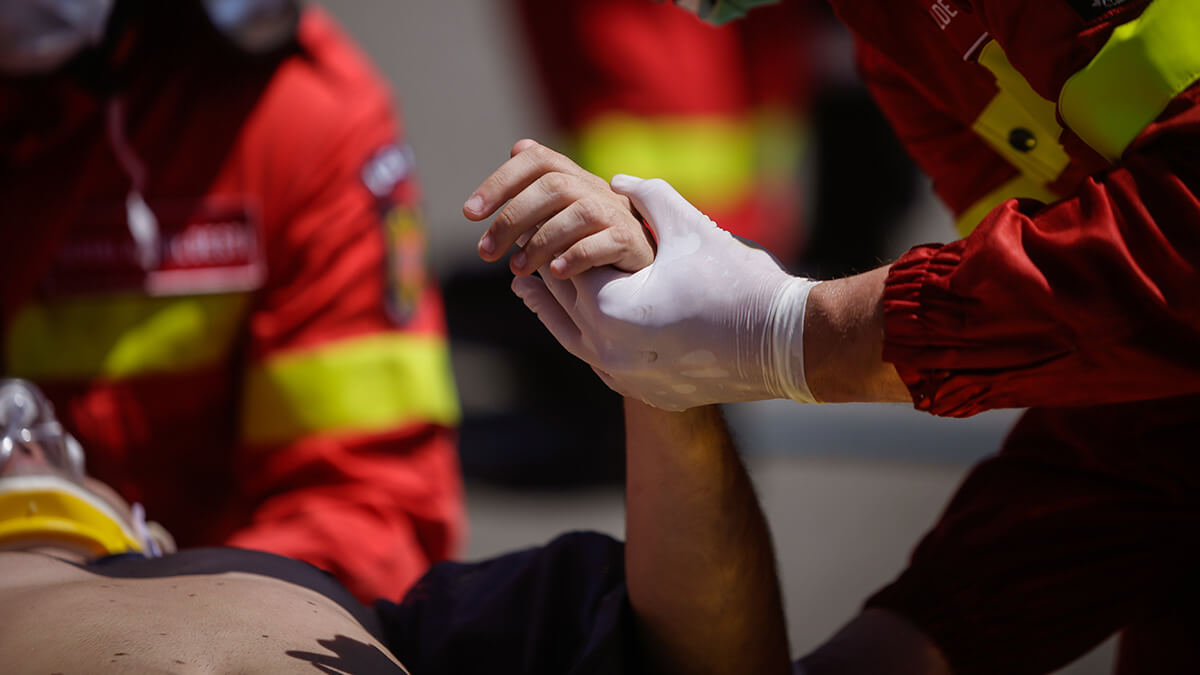 Who Can File a Wrongful Death Claim?
According to Ohio law, a personal representative of the deceased estate is eligible to file a wrongful death claim. While this personal representative doesn't have to be related to the deceased, a wrongful death claim can only be filed on behalf of the family members and estate of the deceased.
Filing Claims After Surgeries Gone Wrong
Medical malpractice occurs when a medical provider's actions cause undue harm to a patient under their care. Negligence can be proven when the doctor or nurse performs below the standard that is acceptable in the field of medicine. To support your claim, it must be proven that the doctor strayed from standard medical practices while administering care. As part of their due diligence as a medical provider, a doctor must take precautions and use diligence and reasonable care. They cannot be held legally responsible for decisions made or honest errors that take place during the course of treatment. If you are uncertain about the viability of your case, our medical malpractice attorneys will assist you with sorting out the details and establishing your claim.
If you or a loved one has been injured while in a hospital or under a physician's care, you have a legal right to seek damages. You can be compensated for the injury as well as pain and suffering, lost wages, and additional medical bills. As lawyers well versed in this practice area, we can help you seek a resolution for your medical malpractice case.
Call Us Today
Our law firm always offers free personal injury consultations. The law office is located in the heart of Lucas County, right in Toledo, OH. If you are unable to make it to our office, we are willing to visit you in the hospital or at your home. We believe that every victim of an injury deserves to be compensated for their losses.
Call us today and allow us to fight to settle your injury claim.