UBER ACCIDENTS ATTORNEYS IN TOLEDO, OHIO
Over $100 Million Recovered
If you've been hurt in an Uber-related car accident in Ohio, a Toledo Uber accident attorney can help represent you in your case. We can also help you to get the compensation that you deserve because of your injuries. Car crashes are common in personal injury cases. We have helped countless individuals to recover compensation for their injuries after they've been injured. Our goal is to help them to recover financially and physically after their accident.
We are dedicated to keeping them informed throughout the entire legal process. We also understand the stress and anxiety associated with being in an accident. We work diligently to get our clients the maximum compensation back. At Rubin and Zyndorf, we assist clients assertively and pay attention to every detail of each case. We aim to protect the rights of the injured and to give our clients the best legal representation possible.
Call to schedule your consultation with our legal team today, or contact us online. We're available on weekends and after hours.
Who Is Liable in An Uber Accident?
While it may make sense to assume that Uber is responsible for damages after an accident caused by an Uber driver, the reality is that determining liability is often challenging in rideshare accidents. Uber drivers are considered independent contractors, which means they are not considered employees of the company. This means that if your car accident was proven to be caused by driver negligence, it may be the driver's individual responsibility to have their insurance company pay for damages.
However, Uber has a $1 million liability policy for drivers that they may need to use if the driver had their app open and were working at the time of the accident.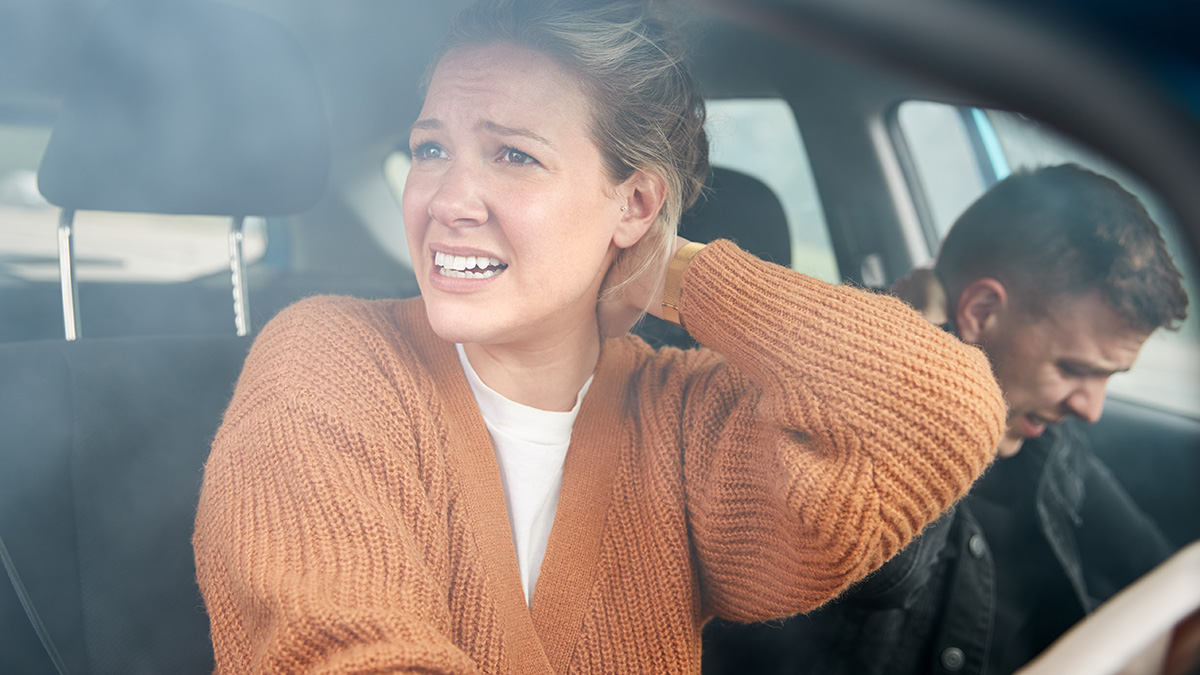 Why You Need a Car Accident Lawyer
If you've been hurt in a car wreck, it's important to seek the legal help of a professional car accident attorney in Toledo. Our team can immediately begin collecting evidence and investigating your case while it is still active. We can work to recoup compensation for you including wages lost to missed work, permanent loss of income due to injuries, past or future medical bills, emotional stress or anxiety, pain and suffering, and in fatal cases, wrongful death damages.
This compensation can be recovered from a settlement with an insurance company or through a personal injury lawsuit. With the help of our car accident attorney in Ohio, we can seek compensation for your pain and suffering to the fullest. Choosing an experienced car accident attorney is the first step. Choose one with qualified knowledge and a proven track record of representing car accident victims with success. We work on a contingency fee basis, which means we aren't paid until you are. This means we can work tirelessly in order to get you paid as quickly as possible.
Choose Us
When it comes to finding a qualified car accident attorney in Toledo, it's important to take the proper time and care to choose one that works best for your case. Managing medical bills, dealing with insurance companies, and being able to update you regularly are all a part of a lawyer's job. Because of this, experience is key. A good attorney will know how to juggle all of this work with ease. Make sure that who you choose has proven years of experience on cases just like yours and understands car accident settlement processes in Ohio. Also, make sure that they can communicate your pain and suffering properly. Our goal as a firm is to make sure our clients are represented the way that they deserve and that their rights are always protected. We can stand by your side until your case is finished.
Call to reach a professional and compassionate Uber accident attorney in Toledo. Our team is well-versed on rideshare accidents and is available to lend our support.