SPINAL CORD INJURIES ATTORNEYS IN TOLEDO, OHIO
Aiding Clients with Permanent Injuries
Each year in the United States there are approximately 12,000 to 15,000 reported incidents that involve serious spinal cord injuries, and 10,000 of these incidents result in permanent paralysis. While all injuries acquired after accidents deserve immediate medical treatment, spinal cord and neck injuries can often be serious and permanent, requiring lifelong care and a complete change of life. If you or someone you love has been injured in this way by negligence, you deserve to be compensated for your pain and suffering, among other damages. Our Toledo spinal cord and neck injury attorneys at Rubin & Zyndorf are available to hear your story and determine liability. Since 1982, we've been able to recover millions of dollars for clients who have been wrongly injured.
Call to reach one of our Toledo spinal cord and neck injury attorneys, or contact us online. We're available for consultations after hours and on weekends.
What Is a Catastrophic Injury?
Catastrophic injuries are injuries that are serious and often result in permanent disability. They're usually the result of physical harm done to the head, brain, neck, or spinal cord, and may also include skull or spinal fractures. Spinal cord and neck injuries are often severe in that they can result in paralysis, requiring surgeries, medical equipment like wheelchairs, and altering the way the victim lives their life. Paralyzed victims may also need to quit their jobs if they can no longer perform them due to their injuries.
Spinal cord injuries are often classified as either complete or incomplete. When a person sustains a complete spinal cord injury, this means that their entire spine is affected, leaving the person with no muscle control or sensation beneath the affected area. An incomplete spinal cord injury, while still serious, doesn't affect the entire width of the spine.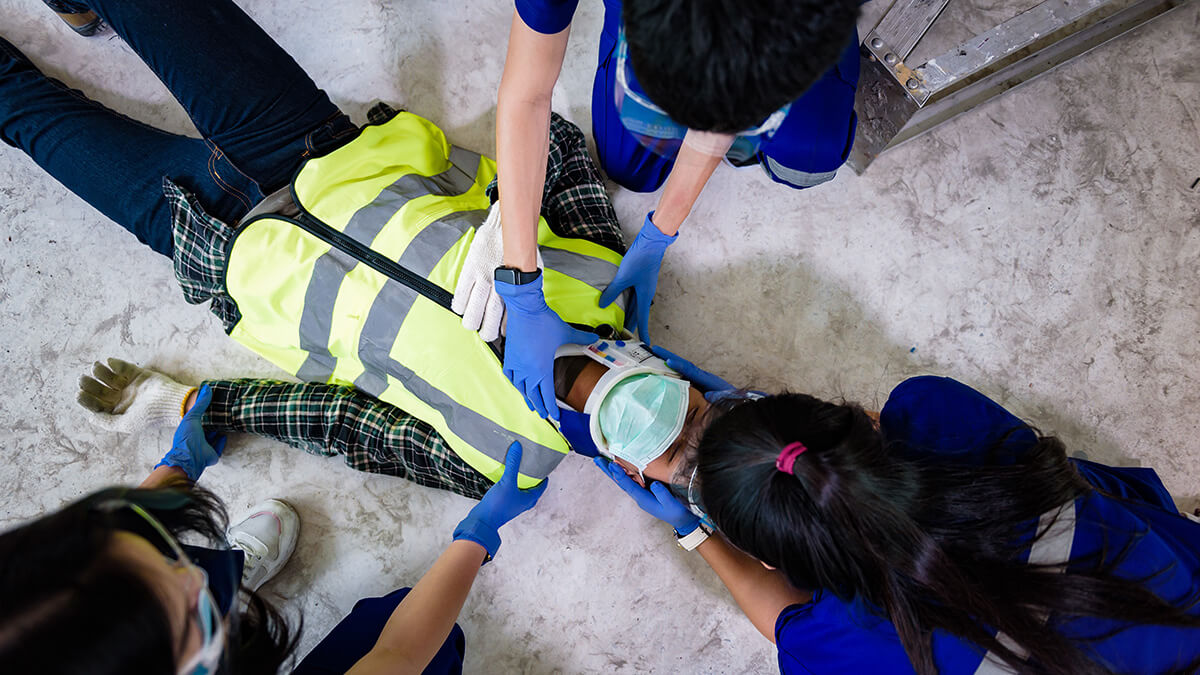 Types of paralysis include:
Tetraplegia, which means your arms, hands, legs, and pelvic organs are all affected by your injuries

Paraplegia, which affects all or part of your trunk, legs, and pelvic organs
Common Causes of Spinal Cord & Neck Injuries
According to the National Spinal Cord Injury Statistics Center (NSCISC), car accidents account for over 36% of new spinal cord injury cases. Car accidents are, in general, one of the leading causes of injuries in the United States. Car accidents can easily damage a person's neck or spinal cord in a variety of ways, from a rear-end accident resulting in whiplash to a rollover that may throw individuals from their vehicles. Additionally, less-protected individuals like bicyclists, motorcyclists, and pedestrians may suffer from serious spinal cord and neck injuries if they're struck by oncoming vehicles.
Besides car accidents, other common accidents that can result in spinal cord and neck injuries include slip and fall accidents, which can occur on wet or slippery surfaces, down a flight of stairs, on uneven or torn carpeting, and more.
Emergency Signs & Symptoms
Though you may initially feel fine after an accident, spinal cord and neck injuries may make themselves known hours or days after. It's important to be aware of symptoms so you can seek immediate medical treatment. The longer you wait to be diagnosed and treated, the worse the injury can become.
Emergency signs and symptoms of a spinal cord injury can include:
Impaired breathing

Loss of bladder or bowel control

Weakness, paralysis, or incoordination in your body

Extreme back pain or pressure in your neck, head, or back

Difficulty with balance or walking

Numbness or loss of sensation in your hands, fingers, feet, or toes
After you seek treatment, call our legal team. Spinal cord injuries can cost thousands of dollars to treat, and you may lose your job if you can no longer perform your responsibilities. We can hold negligent parties responsible for your injuries so we can secure the compensation you need to pay your bills and prepare for an altered future.
Contact our Toledo spinal cord and neck injury attorneys today to schedule a free consultation. Begin your path to recovery now.