LYFT ACCIDENTS ATTORNEYS IN TOLEDO, OHIO
Free Consultations with Our Caring Team
Lyft has revolutionized industries and made it easier for people to travel. In fact, according to Vice's Motherboard, a leading online news agency, Lyft is now part of the health care field. Essentially, patients can now utilize these services via their insurance to get to medical appointments. While the majority of rideshare and Lyft drivers do a great job with customer service and safe driving, things can go wrong, and they often do. From drivers being abusive to intoxicated and causing car crashes, Lyft has been put on notice.
One of the things that a Toledo Lyft accident attorney can do is to file suit against Lyft and/or the driver of the vehicle, especially in situations where blatant negligence has occurred. These types of car accident claims are not easy to manage. Lyft, like other rideshare companies, has a pretty air-right contract about their legal obligations and the limitations of their responsibility. In fact, Lyft drivers themselves most likely don't fully understand who is liable for what. Furthermore, since you, as a Lyft user downloaded their app, you too may have agreed to waive certain rights to sue.
This means that you might want to utilize our law firm. Rubin & Zyndorf have over 35 years of experience litigating car accident claims in Toledo. They service all of Lucas County and have won hundreds of millions for Ohio injury victims. If you or a loved one were hurt in a Lyft car crash, call us today for a free consultation.
Call for a free consultation with our team today, or fill out our online form. With more than 80 years of combined experience, we're confident in our ability to secure results for you.
What to Do After a Lyft Accident
On the surface, a rideshare accident case seems like a standard car collision lawsuit. You were in a vehicle, someone hit you, and you got hurt. Unfortunately, this is not the case. If you were injured in a Lyft accident, your safety should be your priority. Seek medical attention immediately and call the police to make a report of the incident. The crash report can be obtained by our firm as evidence to strengthen your claim.
After an accident, Lyft may contact you to open an accident report. It's important that you hire a Lyft accident attorney who can handle communication with Lyft and insurance companies, as Lyft's main goal is to limit the amount they pay for your injuries. Anything you say to Lyft representatives can be used against you and may negatively impact your claim.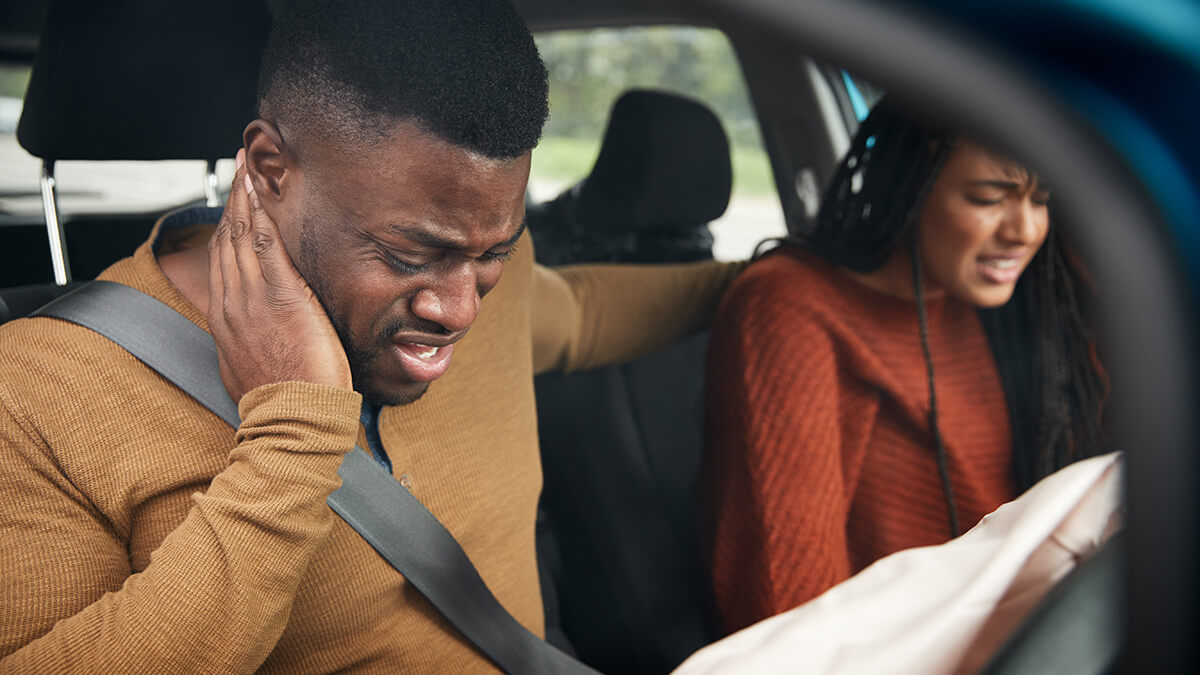 Who is Liable in a Lyft Accident?
Lyft considers its drivers to be independent contractors, which means the company may not be automatically responsible for any accidents. Liability may depend on whether the driver was logged into their app at the time of the crash. If drivers were not on the job at the time of the accident, they may be held personally responsible.
If the accident occurred while the driver has already accepted a ride, the company may assume an amount of liability coverage,
Call Us for Results
If you or a loved one have been injured in a Lyft rideshare accident or any auto accident in Toledo, call us today. There is a big difference between a property damage claim and a bodily harm claim when submitting a car accident injury case. Going up against billion-dollar businesses like insurance companies and rideshare firms takes a special kind of lawyer. Rubin & Zyndorf are highly sought after, tenured injury litigators who aren't afraid to face large entities if it means securing your entitled compensation.
We've recovered millions of dollars for clients and can help you pay for damages that include medical expenses, property damage, pain and suffering, and lost wages. It's unfair for you to have to pay out-of-pocket to treat injuries that were caused by a negligent driver. Call us for personalized care.
Begin the recovery process now. Pick up the phone and call today to meet with a capable Toledo Lyft accident attorney.