BICYCLE ACCIDENTS ATTORNEYS IN TOLEDO, OHIO
Fighting for Your Rights to Compensation
Toledo and Lucas County are home to some of the most gorgeous roads and hiking trails in Ohio. As such, our roads are packed full of cyclists who share the lanes with drivers of all vehicle types. While bicycle riders, per DMV rules and regulations, are considered the same road rights as cars and trucks, they are hard to see. This creates tons of bike accidents. A Toledo bicycle accident attorney might be required if you've been injured as a bicyclist.
Call to schedule your consultation with Rubin & Zyndorf. We have more than 80 years of combined experience in personal injury claims.
What to Do After an Accident
If you were injured as a bicyclist by a car, bus, truck, or some other vehicle, it's crucial that you seek medical attention immediately. Injuries for bicyclists tend to be catastrophic due to a lack of outer protection, so it's important that you are diagnosed and treated before injuries worsen.
Hiring a bicycle accident attorney is also important in determining liability and whether you're eligible to seek compensation. Personal injury cases require a lot of evidence that our law firm has the resources and experience needed to collect. We can also collect witness testimonies, medical records, and anything else needed to prove liability.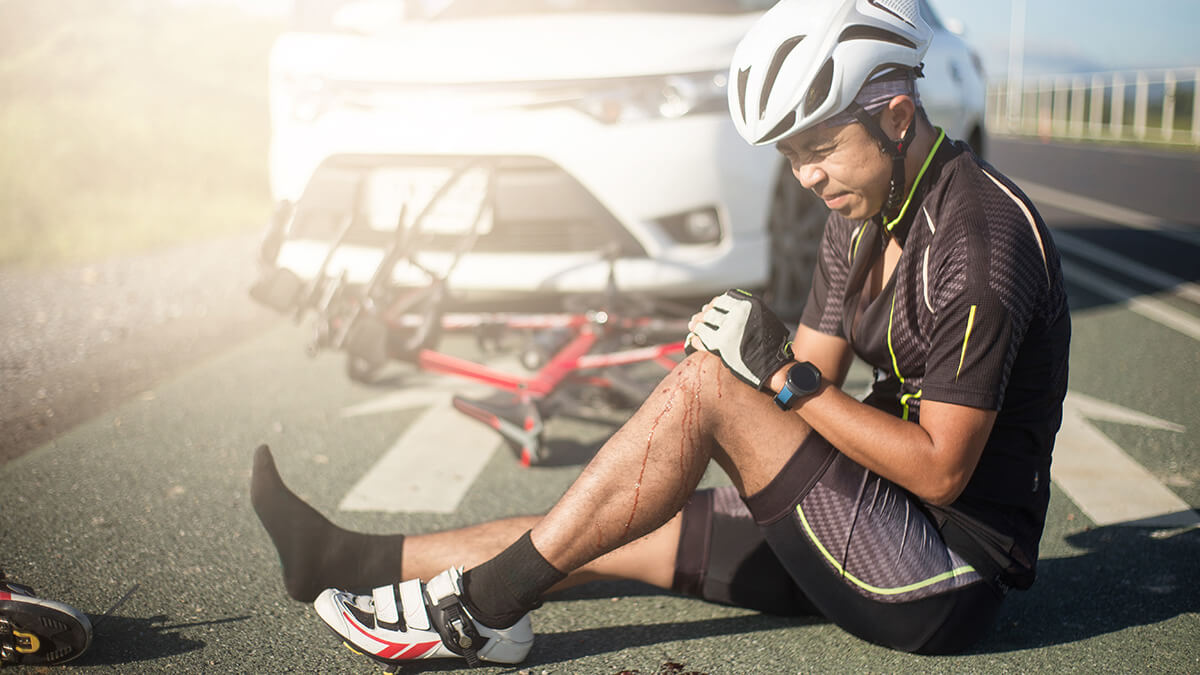 Bicycle Accident Claim Challenges
When a car crash or truck accident occurs, it's usually pretty cut and dry as to who is at fault. However, with bicycle accidents, this is often not the case. When bicyclists are sharing the road with trucks and cars, they need to be just as careful as the drivers of vehicles. Unfortunately, insurance companies have powerful lawyers. These attorneys are paid to protect the insurance company, which means they make money by not paying your claim.
In a bike accident, you better believe they will try and paint you as the cause. Whether they question if you were in a bike lane or if you made a directional move, like a lane change, without properly signaling, they will do what they can to turn the tables on you. This is why an attorney may be needed to fight for your financial rights.
Common injuries that can result from bicycle accidents include:
Bruises and abrasions

Sprains and fractures

Burns

Broken or crushed limbs

Amputations

Spinal cord and neck injuries

Internal bleeding

Loss of senses like sight

Head and brain injuries, including traumatic brain injuries (TBIs)
Why File a Claim?
When two cars collide, most of the initial impact is absorbed by the vehicle's frame. In fact, every major automotive company makes updates to its protection features. They do this to save lives. Unfortunately, a majority of bicycle accidents are fatal. When a truck or car collides with a bike rider, the impact is often tragic. Even in non-lethal bicycle accidents, the level of the injuries sustained can still be life-altering. This is why you need to make sure you get the maximum financial compensation possible.
If you've been injured, accountable parties need to be held responsible for their negligent actions. We can hold drivers liable and recover damages for you, including medical bills, property damage, lost wages, and pain and suffering. Injuries can be expensive to treat, and you shouldn't have to be the one to pay for them out-of-pocket.
Don't Hesitate to Reach Out
If you need help or have questions about how to submit a bike accident injury claim, call us today. Our main office is located in Toledo, but we service all of Lucas County. We have a satellite office in Sylvania. Don't allow an insurance company to try and degrade your claim. Just because you were on a bicycle doesn't mean you don't have the same road rights as a motor vehicle.
Our Toledo bicycle accident attorneys are available to lend our skills and resources when you schedule your free consultation today or contact us online.